What we do
Our focus is entirely 'people development' driven. We work with individuals, teams and entire organisations to help them address specific challenges, drive improvement and growth.
Our approach is tailored to each client; however, we have an extensive resource centre of programs, seminars and publications to draw upon.
We have worked with local and state government; small, medium and large companies and NFP organisations to bring about cultural change through coaching, training and developing their people. We coach, train and educate to support the learning and development objectives of our clients.
We are passionate about the role mentoring plays in professional development, for both the mentor and mentee. So we develop and manage tailored mentoring programs for member associations and large organisations.
Who we are
Our principal consultant is Dr Karina Butera, who has three decades of experience in people-oriented roles. Karina spent the first decade of her career in corporate roles in sales, recruitment and management consulting.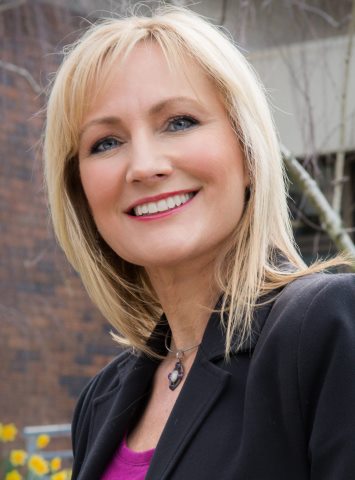 Her intrinsic interest in human behaviour, motivation and relationship building drove her to learn all she could in sociology, psychology, philosophy and gender studies, resulting in her winning many academic awards and scholarships and gaining her PhD in 2008.
Alongside her university studies she became a qualified professional coach, eventually attaining Master Coach Accreditation. In 2003 she set up her first business, Project Balance, which specialised in Corporate Wellbeing. Once developed, she sold the business and established her consultancy in 2006. Additionally Karina has founded and been part of the founding executive committees on several professional membership associations.
Due to her attention to detail and delivering quality outcomes over and above the expectations of her clients, Karina has become a highly respected leader within her profession. She was awarded the Australian and New Zealand Institute of Coaching's "Coach of the Year" award in 2012 and was a finalist in the Australian Institute of Training and Development's 2020 "L&D Professional of the Year" award. Karina has had dozens of articles published in academic and industry journals; and has been called on for her professional opinion in articles, on national television and radio.
What we stand for
The Karina Butera Consulting values are: Achievement, Prudence, Positivity and Integrity.
We are more than simply business partners with our clients, we are friends. We truly care about the outcomes of our work and the success we bring to the people we support.
We pride ourselves on our reliability, commitment to quality and adaptability.
We aim to 'under promise and over deliver' in all we do and we are constantly alert to ways we can improve.
We take our work seriously but we do not take ourselves seriously. We are positive people, we love to laugh, celebrate and keep it real.
We give back, assisting NFPs and those in hard times on a pro bono and reduced-rates basis.
Our work is our pleasure, not our slog.
At the end of the day … we love people; it's all about people.
We'd love to make it all about your people.